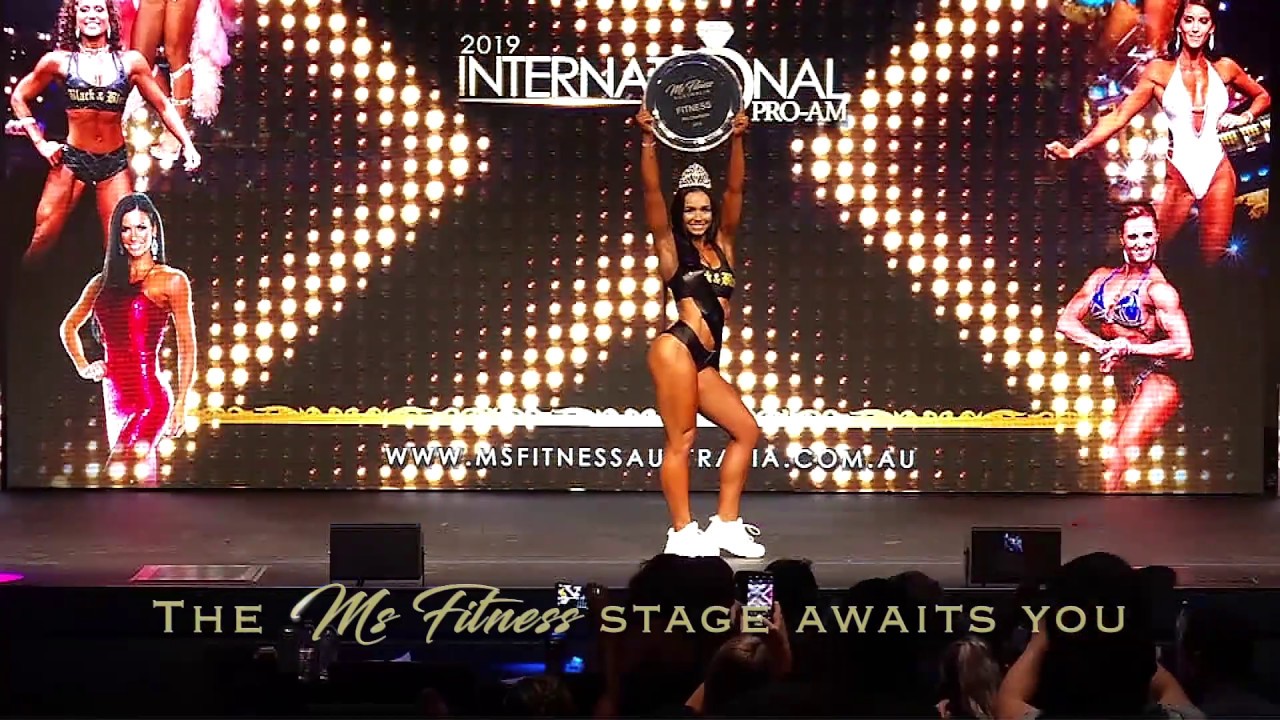 Gold Coast Robina October 30
Entry to venue from 8.00am

Tickets available at door $50 - eftpos available or

online

Children U12 $10... Must be purchased at the Venue

Cafe Facilities Available
athlete vip registration night
Oriana Room - Mermaid Waters Hotel Cnr Markeri & Sunshine Blvd Mermaid Waters
October 28 6.30pm - 9.00pm

For all Ms Fitness Australia & Musclemania Athletes to attend

Meet your fellow competitors from all over Australia, Sponsors and the Fitness Australia Team
Collect your Fitness Australia Weekend entry packs & athlete numbers

Amateur & Professional Athlete briefing will also be held on this night.

Media crew will be on hand to capture this night as well as holding candid athlete interviews.
Cherry Bar - Star Casino, Broadbeach
To finish off the Fitness Australia Event we will be holding an athlete after party at the Cherry Bar at Star Casino Saturday October 30 from 8.30pm onwards
This event is open to all athletes, family, friends and supporters and will be held after the show.
We look forward to unwinding after this event with you all and enjoying a cocktail or two.
personalised social media
Share on your social media
Receive your very own personalised Facebook banner or Instagram Ad for just $10
Upon completion of your entry & membership send your best high res image thru using the email link below and in the subject line please put "Ms Fitness Australia Banner". An invoice will be sent to you for payment.
We look forward to seeing your banner pride of place on your Facebook pages and social media
Email
david@msfitnessaustralia.com.au
Capture your Front & Back stage Fitness Australia Weekend experience
One on One Photoshoots - Pre or Post Comp
Tegan Woodford Creative Team
Hair and Make Up specialist Tegan Woodford and her team are our Official Onsite Hair and Make Up sponsors for this show.
It is not compulsory to use this service, but we strongly recommend doing so to ensure all ladies have the correct make up and hair styling to meet your divisions judging criteria.
More details
https://teganwoodfordcreative.com/ms-fitness-australia/
SCULPTED TANS are the Fitness Australia Weekend Official Tanning Team, and will be the only Tanning company permitted onsite at this event.
As part of your entry to the 2021 Fitness Australia Weekend competition, Your Top Coat Tan and backstage prep is included in your entry price. This includes your Top Coat tan and all tan touch ups, posing oil,Bikini Bite etc Base Coats will need to be applied on the Wednesday October 27th prior to the show by our Team of preferred Tanners who will be your Official Tanners on the day of the competition. This way you will be Tanned for the Gala NIght and the tan will have fully developed ready for your Top Coat Tan on the day of the competition. Let our Tanning Teams give you all the info at your base tan appt re Tan care & Appt times for Show Day. For all
Ms Fitness Australia Athlete Base Tans
please book below For all Gold Coast & Interstate Athletes please book with Miranda
https://www.facebook.com/Tanned-by-Miranda-401436770444468
For all Brisbane/Sunshine Coast Based Athletes please book with Kayla at
https://brisbanetans.as.me/schedule.php
For all
Musclemania Base Tans
please book below with our Official Musclemania Tanning team
Fitness Tan
https://musclemaniatanning.as.me/schedule.php
Please
do not use
deodorant before Base Tan application or on the day of Competition
All
Top Coat
applications will be done at the Venue on the day. Times will be allocated by staff and you will be contacted leading up to the event. When your hair & makeup time is confirmed if you could email with details so we can work in with you the best we can.
We strongly recommend that all Hair & Make Up is booked early Saturday morning to ensure you have enough time for your tan to be applied.
Access to full video footage
accommodation - broadbeach
Stay & Play in Surfers Paradise
We recommend staying in the BroadBeach area as there it is a vast amount of Apartments & Hotels to choose from and is close to the Venues for the Athlete Registration Night, Athlete Base Tans, the venue for competition day & our Ms Fitness Australia after party at Star Casino.
Some suggestions are:
Meriton BroadBeach

Ultra BroadBeach

BroadBeach Savannah Apartments
These and more can be found on any Hotel/Accommodation website